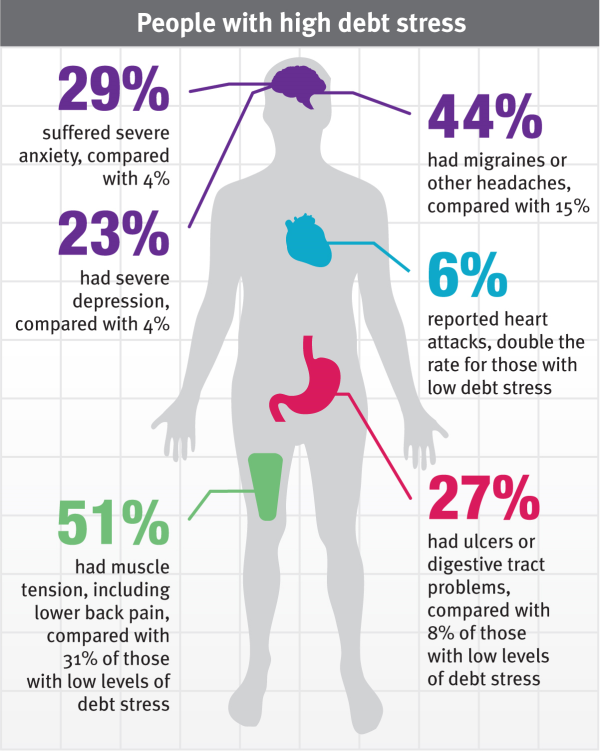 More people than perhaps anyone realises is stuck in "persistent debt", according to the financial watchdog. Around 3.3 million people are stuck in a cycle of only ever paying the minimum on credit cards and loans, with more money being paid out on interest and charges than the amount borrowed over 18 months.
If this sounds familiar, then don't worry: You are not alone. The Financial Conduct Authority (FCA) has undertaken a thorough review of financial products and found that these 3.3 million customers are paying £2.50 for every £1.00 borrowed.
Clearly, this isn't sustainable. The debt won't reduce when only the minimum is paid, and this cycle of bad debt is forcing people to turn to payday lenders if an unexpected bill lands on the doormat. Not only that, but there are times when someone may have a CCJ they may not be aware of, which in turn is making it difficult to consolidate debt and start saving.
Apart from winning the Lottery, there are solutions that can turn things around for anyone stuck in debt and keen to find a long-term way out.
#1: Manage your credit score
For most people, borrowing is done through high street banks, which means knowing what they know – the information on your credit file – is part of the key to unlocking how to manage your money better. There are several useful free tools around, such as ClearScore, Noddle and Experian.
Having a clear idea what is on your credit file, including any forgotten old debts or CCJs is an important first step. Next, make a plan for how you can consolidate the debts.
#2: Debt consolidation
One of the main reasons people get stuck in persistent debt is that they can't consolidate what they owe and reduce the monthly payments. Unfortunately, trying to consolidate debts involves applying for a new loan, which normally isn't an option when credit ratings knock people back.
However, employee benefits loans are available for anyone who has worked for their current employer for more than one year. All you have to do is ask your manager, or HR manager if they will provide these as an employee benefit. It won't cost your employer a penny. Not one penny.
Loans are arranged through ethical lenders, for fair rates, and deducted straight from your paycheck. A small savings account is also set up, as part of the terms of getting a loan, and most people who have taken out loans are still saving, even after the loans are fully paid. Best of all, even those with bad debts or CCJs are considered. With an employee benefit loan, you aren't just a set of numbers on a credit file. You would not need to hide having a CCJ. The lenders consider everything, including how you are performing at work and how long you've been with your current employer.
#3: FCA Intervention
In time, the FCA – now they understand the extent of the issue with persistent debt – might be able to help those in that situation. But we can't hold our breath. It may take some time. Right now, they are doing a consultation paper with financial sector companies to understand how to tackle the issue, which means it could be 2018 before they have a working solution.
Want a solution this year? Debts you want to consolidate? Or are you looking for an easy way to start saving?
FairQuid is here to help. Our loans have already made debts more affordable for hundreds of people across the UK who want to reduce their debts and start saving. Fill out the form on this page so you can ask your employer to offer this as a completely free benefit to all staff.