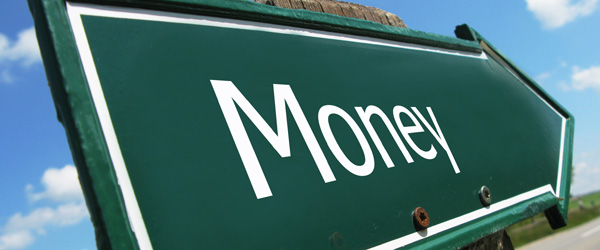 Wouldn't it be great if you could apply for a loan without worrying that one mistake or debt from years ago is going to prevent you getting some extra money?
Banks and the majority of finance companies only make decisions based on your credit score. This magic number – which not enough people know, or want to know – is the only number that matters to most financial companies. We don't think that's right or fair.
A system where the deck is always stacked against you
Credit scores prevent too many people from accessing finance that they are perfectly able to manage and afford. In the building where we are based, there's an entrepreneur – let's call him Dave – running a successful company, with investors, paying customers and staff. But Dave can't get a loan. He pays himself a decent salary – not a huge amount, but enough to live in London, and all he wants is a small loan to consolidate some debts and buy some new furniture.
Unfortunately, when Dave was a student, he got a credit card. Then another, then another. Five in total. Most students have more than one card and overdraft. Being a student is expensive, and banks advertise at them aggressively to take out as much credit as possible. Banks love students. They spend as much as they can, but rarely pay off a card or overdraft in full so that they can make money off them for years afterwards.
He was bombarded with free offers, and the credit cards were ridiculously easy to get. He did keep up all the repayments, except for one card – unfortunately forgotten in a move to London. It had a small unpaid balance – only £50.00.
It took a while for the demand letters to catch up with Dave. Once they did, he paid the balance, including the arrears, but the damage was done. The unpaid card left a black mark on his credit file for six years, making it impossible for him to access low rates in the meantime. His issue wasn't the debt; it was that he never would have signed up for so many student cards if it wasn't for aggressive targeting, easy applications and free offers. As a young student, he wasn't mature enough to realise the long-term impact of these offers.
Banks stack the deck against those who need access to finance the most and credit scores are one of the main ways they screw people over.
A fairer system, with Credit Unions
Credit unions need to make responsible financial decisions, which means they need to factor in the results of a credit check. However, this isn't the only way they judge loan applicants.
When you apply through FairQuid, they take your employment history and salary into consideration, alongside affordability. One black mark on your score from years ago isn't going to prevent you getting a loan. Employment history – such as whether you've been with your current employer for a year or more. This shows positive financial behaviour, stability and your ability to earn a living. People, not algorithms decide if you can get these loans.
Loan payments come directly from your salary, which means they take the affordability of this into consideration too. No responsible lender should ever provide credit you can't afford. Loans through credit unions also automatically include a savings account, which means, over time, your financial health keeps getting better.
Now is the time to take control of your finances, with FairQuid: Your Money, Your Way.