FairQuid's Financial Wellbeing Scheme gives employees the chance to save and provides them with access to ethical credit through a current and future view of their creditworthiness instead of a backward looking score view.
Savings contributions and loan repayments are taken directly from wages, ensuring employees can relieve financial stress without going through a cycle of decision making every month. Here are some recent statistics from employers we are working with.
Employee uptake: 21%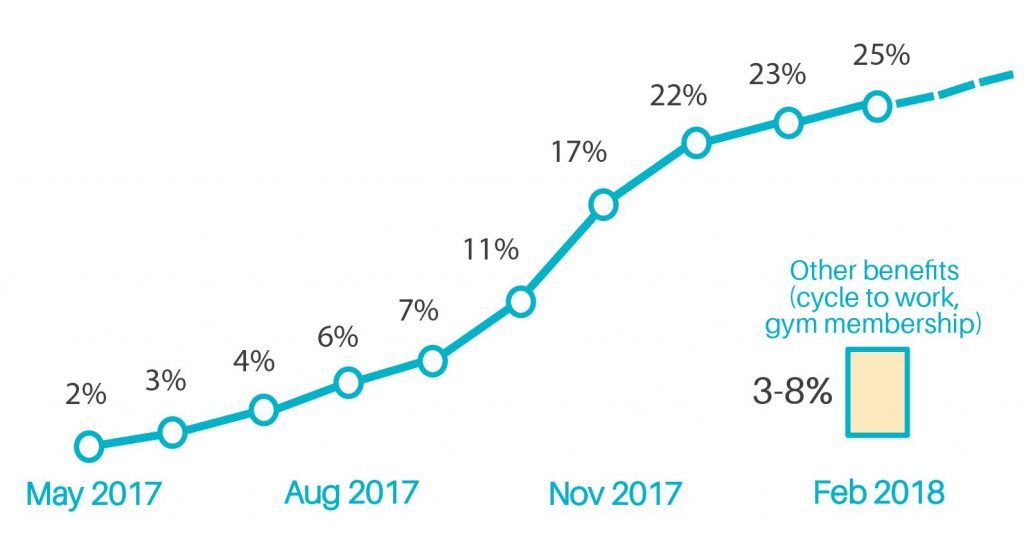 Benefits disconnect is frustrating for all. All Employers provide benefits with the genuine objective of ensuring it is a good fit for what employees need and want. The uptake of employees joining the Financial Wellbeing Scheme grew steadily throughout 2017, reaching 21% in December. Uptake jumped by 10% in the two-month period from October to December. This was driven by the holiday season with employees looking to improve finances over Christmas and into the new year.
Employee Benefit Loans are used to address a wide variety of needs. The most popular reason given by applicants was to consolidate credit cards, overdrafts and other debts.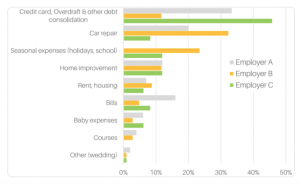 As the Financial Wellbeing Scheme grows and employee saving increases, it is hoped that employees will be able to gain greater control over debt. Repayments made through payroll means there is no decision every month on how much of the balance to repay and how to carry forward. It also means that the money in the bank is not fighting with expenses ensuring the new year resolution to save is something one can stick to.
Unlike other employee benefit schemes – which cost employers money (FairQuid doesn't cost for employers) – uptake is higher than Cycle to Work Scheme and gym memberships — both of which average uptake of 5% or less.
Improved savings to Income ratio: 39%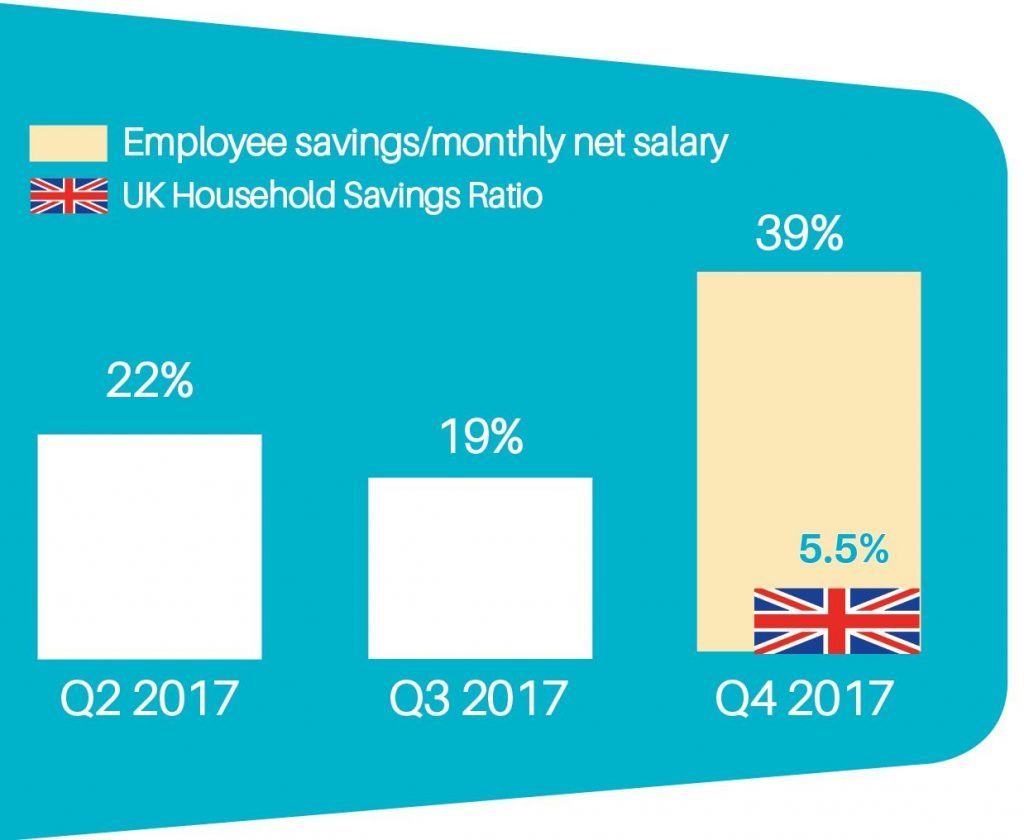 The scheme aims to help employees stay debt free, save regularly as a healthy habit and reduce reliance on high-interest lenders. In Q4 2017, average savings per net income ratio was two-times greater than Q2-Q3 2017. November recorded a high of 43%.
These results were helped by version two of our nudge initiative, based around the benefits of saving through payroll. The increase in savings shows how education coupled with actionable tools around saving has a real impact.
For the employees currently in the scheme, unexpected costs can be met without the need for expensive borrowing, reducing the endless cycle of debt. Based on multiple case studies after the introduction of the scheme, data shows that it continues to prove popular with both employers and employees.
Approval rates: 85-97%
Employee Benefit Loans give employees access to additional funds. At 85-97% approval rates for these loans, a high number of employees were able to access ethical credit without the need to approach high-street lenders or payday loan providers. The uptake and demand is well spread out in terms of Length of service/tenure at the employers.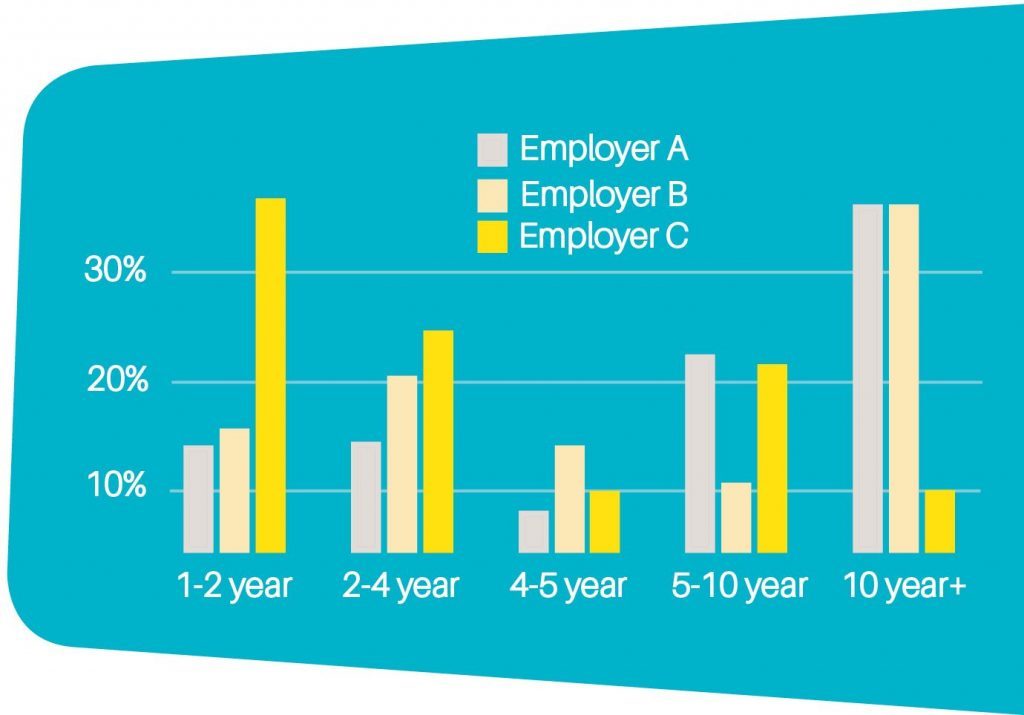 What's more, 15-20% of applicants had an impaired credit file. Without the Employee Benefit Loan and its use of length of service and performance to assess risk, the only other means of credit would have been through credit score-based pricing, resulting in extortionate interest rates, often in excess of 1,000%.
FairQuid's, partner Credit Unions, base their decisions on a length-of-service model which ensures access to ethical credit isn't impaired and a high number of employees can receive the funds they need.
Find out more
The Financial Wellbeing Scheme is helping employers build a financially sound workforce, ensuring staff are responsible with savings and budgeting. This, in turn, leads to happier employees, free of the stress and burden of debt.
To find out more about the scheme, visit: https://fairquid.co.uk/why-join-us/