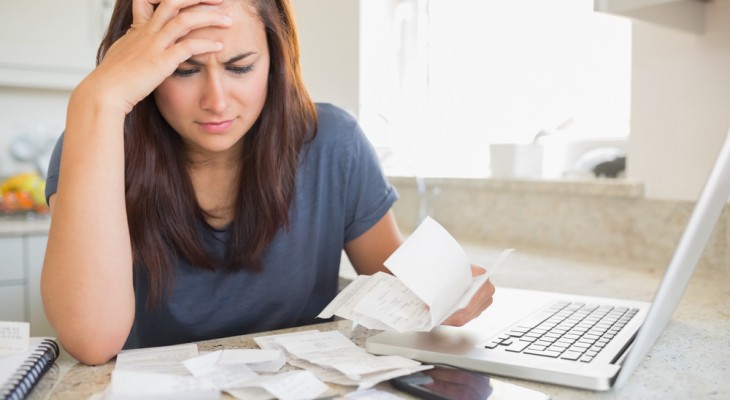 We aren't born worrying about money, as Yorkshire Bank likes to remind anyone who uses their cash machines.
And yet, for the majority of adults in the UK, money worries cloud our waking thoughts – and troubled nights sleep – more than we realise. Old debts, credit cards, overdrafts, store cards, consumer credit purchases – such as cars and sofas – can make it difficult to save for a rainy day, for a holiday, or for buying a house. Most of us work to live, making money a recurring source of worry.
It is worse when you are in debt, which most households are, to the tune of £12,887, according to recent figures from the Office for National Statistics (ONS), on average, which includes student loans. Mortgages aren't included in that figure.
Sudden unexpected costs can throw a household budget into turmoil. From new tires to a broken boiler (1 in 5 break every year), we can't always control how we spend our money. It would be great if we could, but life can get in the way.
When people don't have a rainy day fund – which is easier said than done – it can force them into a limited range of options, especially if poor credit scores and other lines of credit prevent them from borrowing more from banks and building societies. Under these circumstances, some will turn to an employer, especially if there is a history of lending money to staff in need.
Should You Lend Money to Staff?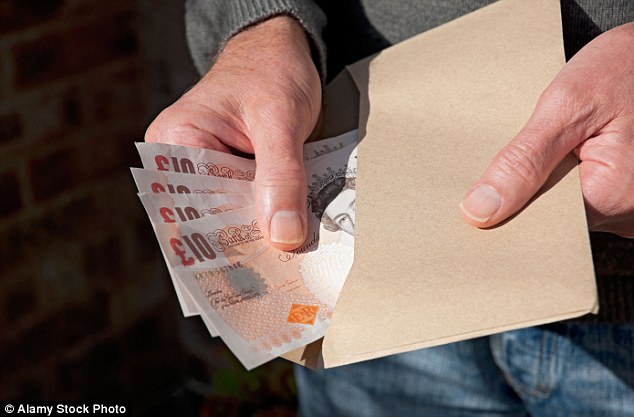 There are a few different ways companies lend money to staff. In London, interest-free annual TfL travel passes are a great way for employees to save money on tubes, trains and buses, with the payments deducted monthly from salaries. For this article, we are talking about when an employer transfers money to an employee as a loan.
Although there are risks, there are a couple of benefits to lending money to employees.
Loans encourage loyalty. Unlike loans from banks, credit unions, or even payday lenders, this money is directly tied to an employer; therefore, an employee is more likely to feel a stronger sense of loyalty to the company. Taking money worries off their mind means they can focus on work, which in turn means they will be more productive, thereby creating more value for your company.
However, there are downsides, which businesses should consider before lending money.
#1: Potential Consumer Credit Implications
Loans to employees can become voidable if there is no 14 day cooling off period given, no annual statement of accounts, and if there are any restrictions on how the funds are used.
The Consumer Credit Act casts a wider net than many employers probably realise, with fines of up to £5,000 and, potentially, two years in prison, if a company is caught issuing consumer credit without a license. Without realising it, companies that lend money to staff could be in breach of the Act.
#2: Discrimination Concerns
From a financial perspective, some employees are a lower risk than others. Unfortunately, lending to one and not the other can cause tension, bad feelings, and potentially, charges of discrimination being levelled against a company.
#3: Loans as a Source of Stress, Financial Dependence
Loans aren't always a one-off. When the same staff are coming back for loans, emergency advances and quick cash injections, it raises the question as to whether you are doing more harm than good. Clearly, in these cases, they have become financially dependent on the extra money and are living beyond their means.
In the long-term, this is an unhealthy cycle that needs to be broken. Plus, this places an undue financial strain on a business when it is constantly acting as a credit line to employees. There is an alternative solution: Employee benefit loans, combined with a saving account.
Give employees the option of taking a loan connected to their employment – contingent on years of service and performance – with repayments funded directly from their salaries. Credit ratings are still important, but finally, there is a way to ensure past financial performance isn't the only criteria to judge future stability.
Employee benefit loans take the strain and financial risk off employers, whilst providing staff with a way to consolidate debts and start putting money aside in that rainy day fund. Now that is an employee benefit your staff can take to the bank. Find out more today.
---
Sources:
> http://www.macfarlanes.com/media/1731/loans-to-employees-consumer-credit-act-implications-ric-march-12.pdf
> http://www.hrpayrollsystems.net/are-employee-loans-a-good-idea/
> http://www.personneltoday.com/hr/how-to-offer-loans-to-employees/